Smart App & Device platform for referees
Have you ever wanted to mark interesting moments during the match? 
Tag key situations during your matches by just pressing a button on the RECORDER device  &  get important video clips easily and automatically right after the game!
Meet your new colleague for the game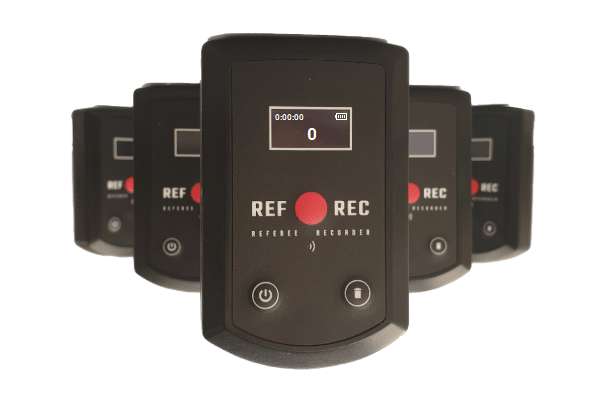 All you need is this RECORDER and any recorded video of your match.
How does it work? What do I need?
Designed for referees, with referees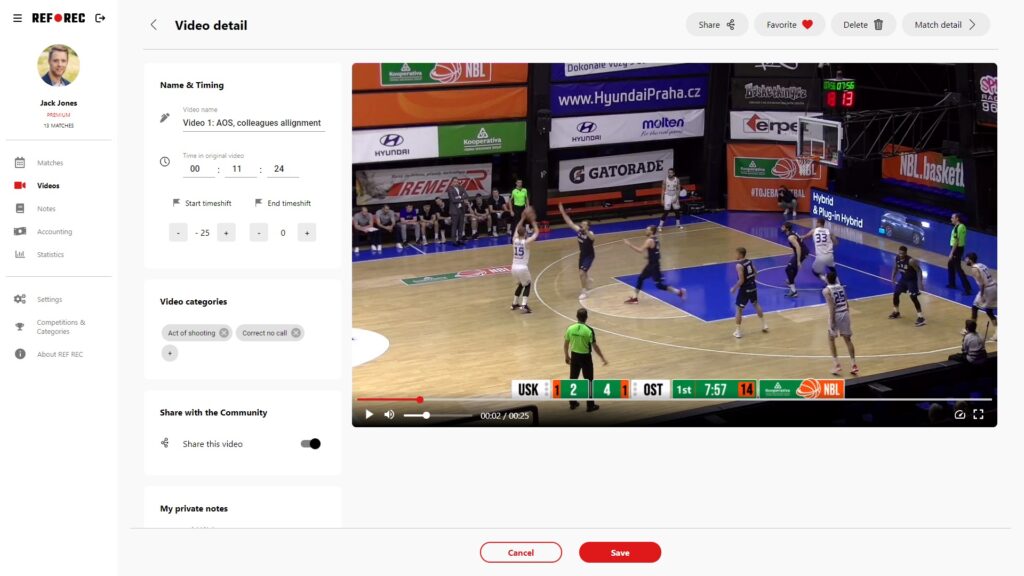 Just press the button on your RECORDER and you get a clip
Get videoclips of interesting situations automatically & immediately right after the game!
Watch videos shared in the Referee Community
Filter videos by their categories (tags) - e.g. game situation, violation or foul type, referee decision type...
The more game videoclips you watch, the better ref you are!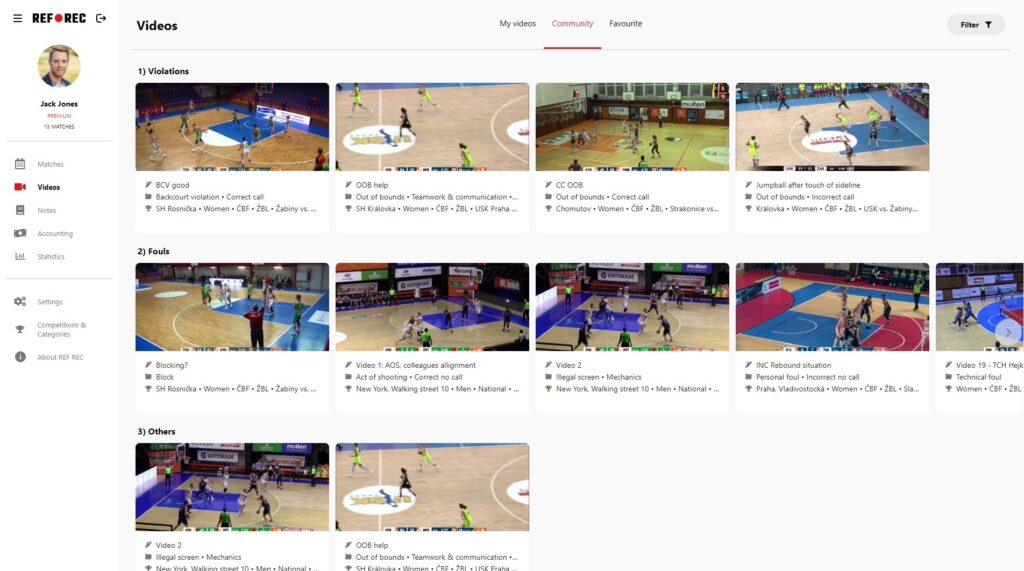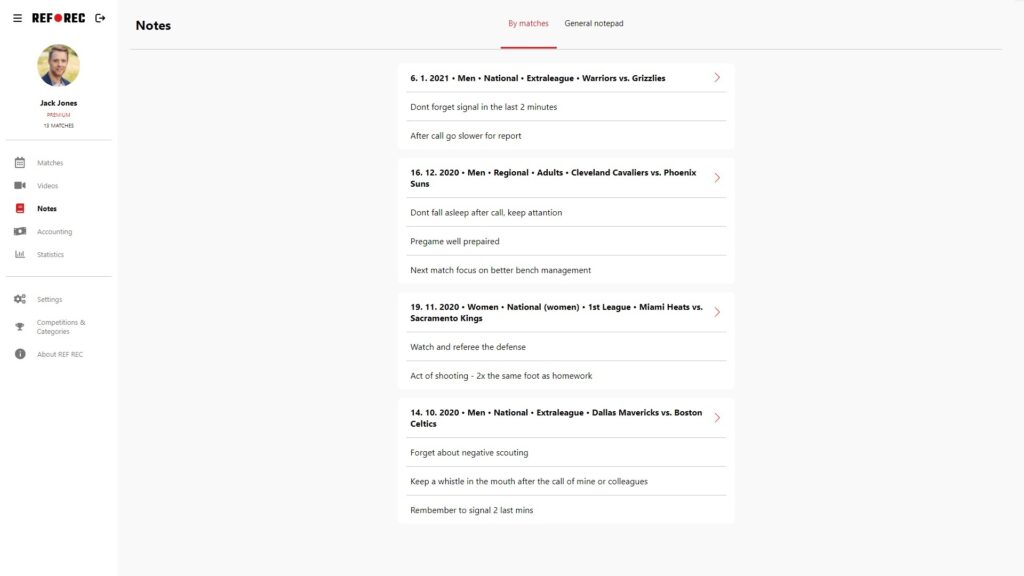 Get better with your improvements checklist
All your knowledge at your hand
Have all your matches in one place
Filter & search quickly your upcoming and previous matches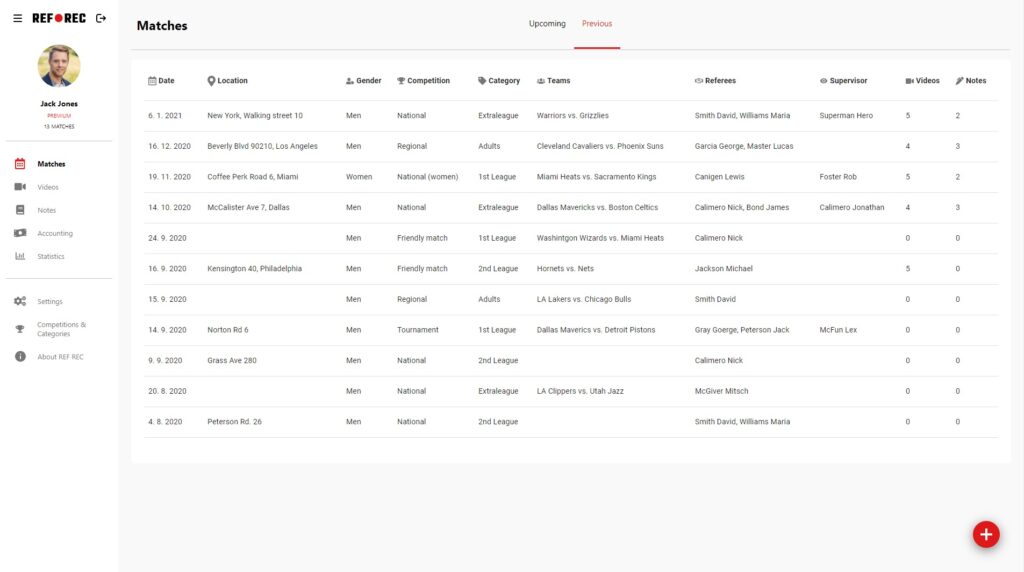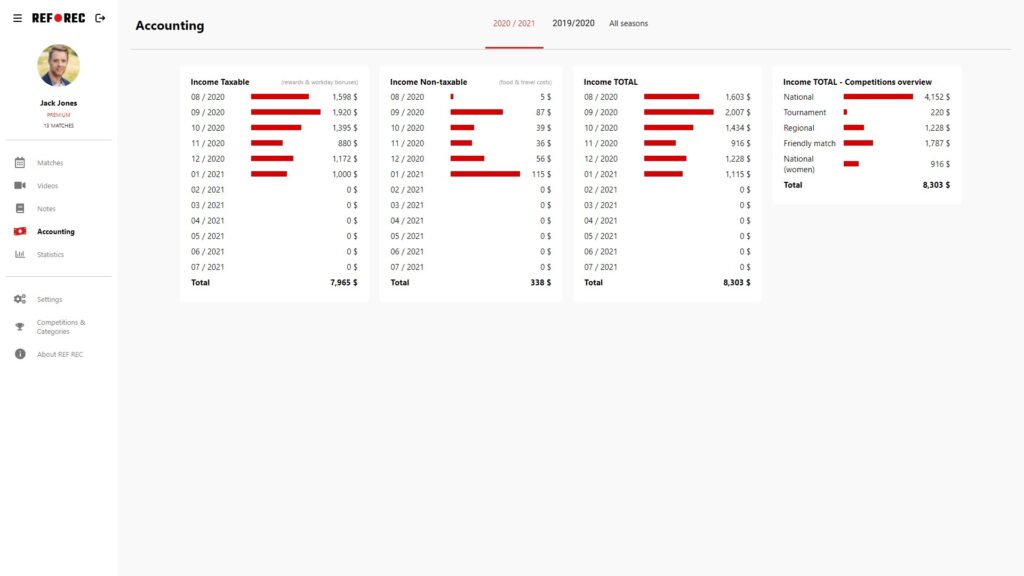 Get a useful overview of your finances
Compare months, seasons, competitions or how much you have got in cash or on your bank account
Check interesting stats of your referee career
Your matches according to the competition and its categories, and frequented names of your fellow colleagues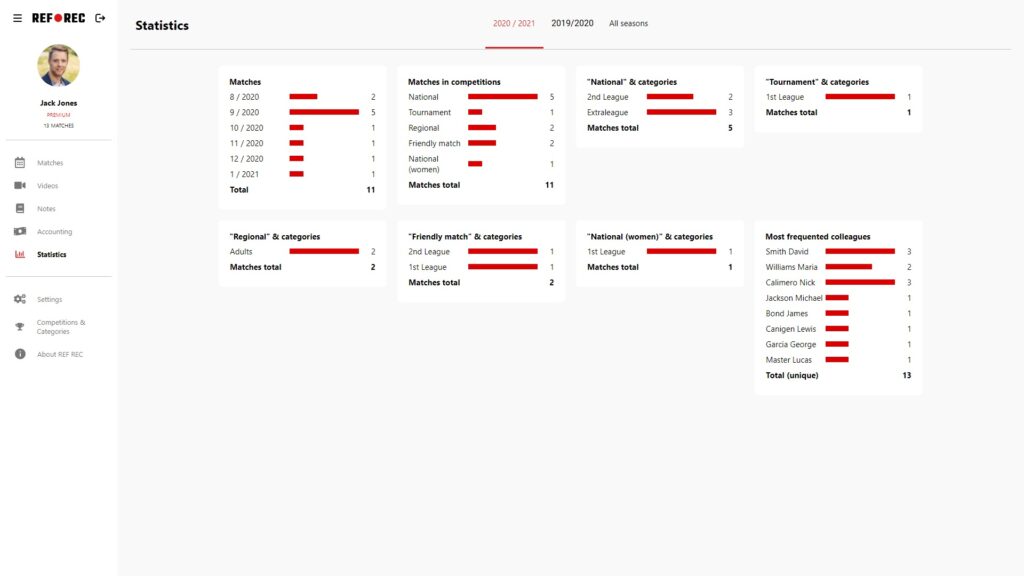 Focused on dynamic sports using video
The REFEREE RECORDER can definitely be used for all kinds of sports.
However, its biggest strength comes when a game recorded video is available and used by us,  the referees, for improving our experience!
Referees who work with the clips, store and share them, will appreciate it the most.
See fully supported sports listed here.
Full sport support means that there are prepared and defined video categories. Referees can categorize their videos. You can then filter all videos from the Community using these categories.
Your sport is not on the list? Do you want to cooperate with us and become a pioneer for your sport and REF REC? Please contact us.
The application is provided in 2 set ups – FREE with limited feature settings and PREMIUM with unlimited feature settings.
Prices of PREMIUM subscription are the following:
MONTHLY
PREMIUM membership
Corresponds to € 155 / year
YEARLY
PREMIUM membership
Corresponds to € 8.3 / month
What features do I get with the PREMIUM?
Upload video capture from your device
Share your own video(s) via direct share
Add match video capture via pasting URL
Transfer data from the RECORDER to the App
Share your own video to the Community
Watch videos shared into the Community by other refs
Download video(s) to the device (MP4)
Filter your own videos and videos from the Community
Income by months and by competitions
Matches in the season and by competitions
Matches by months, matches by categories
Most frequented colleagues
Competitions & Categories
Competitions - add, edit, delete
Categories - add, edit, delete
Private videos count limit
Check everything we have for referees